Combating your child's picky eating habits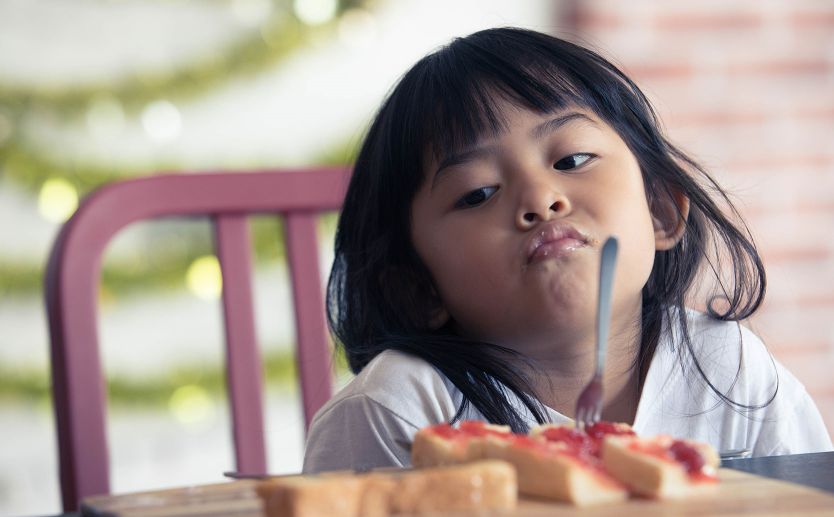 A healthy diet involves adequate nutrient and energy intake to meet the metabolic requirements of the body.1 It is important to nurture healthy eating but most children undergo the phase of fussy/picky eating behavior. Picky eaters consume inadequate variety or quantity of foods.2 It may lead to insufficient intake of vitamins and fiber leading to a weak immune response and digestive problems.2 This can be a worrying time for many parents as they struggle to develop healthy eating habits in their child.3 If you are one of them these tips can be useful for you.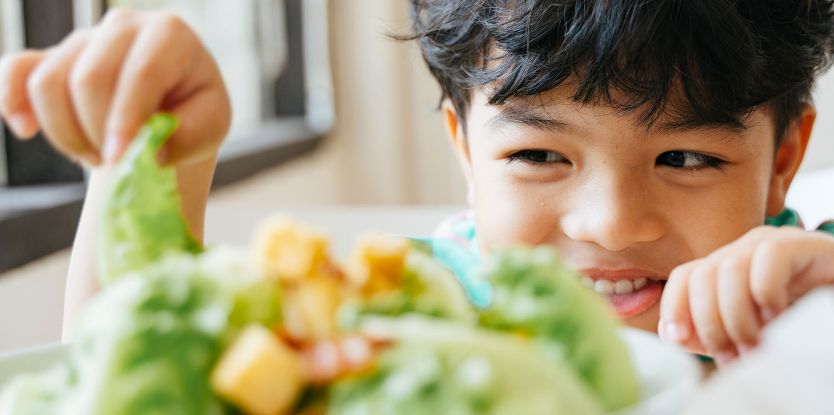 Build your kid's interest in food
Try offering finger foods3
Use brightly colored plates and cutlery3
Involve children in menu planning and meal preparation3
Discuss the benefits of healthy diet1
Be patient and never force feed a child.3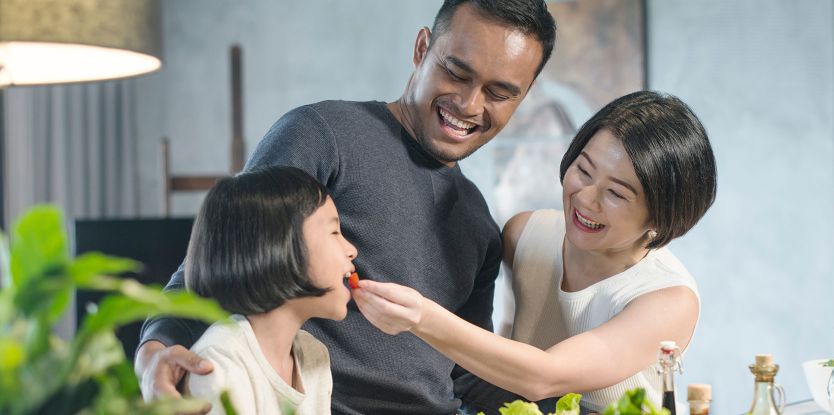 Correct the behavior
Have meal time free from screens (TV, cellphones, tablets etc.)1
Encourage children to self-regulate portion size1
Try to give an appealing look to food1
Try to eat in a calm and relaxed environment and do not rush meals3
Eat meals together at the same time every day1
Use non-food rewards to provide motivation4
Model healthy behavior such as healthy food intake, moderate consumption of snacks and desserts1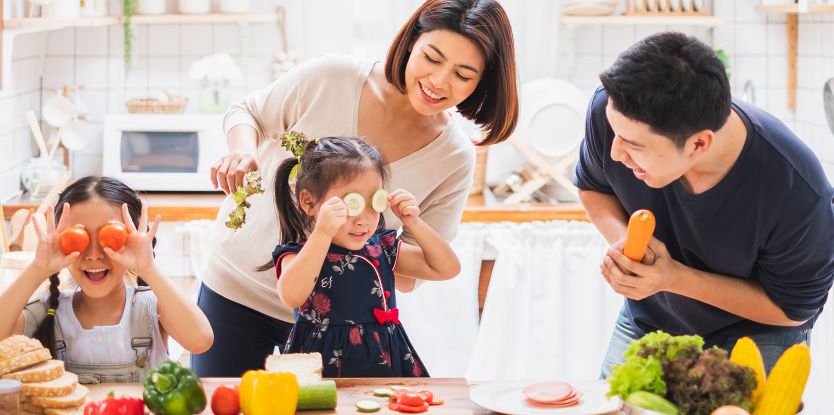 Provide nutrition
Ensure that nutritious food is readily available at home1
Discourage consumption of sugar sweetened beverages, but do not prohibit a food completely1
Squashes and milk can fill up a child's tummy, so avoid big drinks before meal times3
Give small amount of unfamiliar nutritious food repeatedly (10–15 positive experiences may be needed)4
If you child is not eating properly despite these measures, you can try vitamin C supplements like 'Ascorbic Acid (Cecon Junior)' to fill the nutritional gaps.
Check 'The Role of Vitamin C in Protecting Your Child' to understand the importance of providing vitamin C.
---
If symptoms persist, consult your doctor.
References
1. J.Haines et al. Nurturing children's healthy eating: Position statement. Appetite (2019) 124-133.
2. Wolstenholme, H., Kelly, C., Hennessy, M. et al. Childhood fussy/picky eating behaviours: a systematic review and synthesis of qualitative studies. Int J Behav Nutr Phys Act 17, 2 (2020). https://doi.org/10.1186/s12966-019-0899-x
3. https://www.nidirect.gov.uk/articles/healthy-eating-children#toc-8
4. Taylor CM, Emmett PM. Picky eating in children: causes and consequences. Proc Nutr Soc. 2019;78(2):161-169. doi:10.1017/S0029665118002586