Keep your energy up while work from home remains the new norm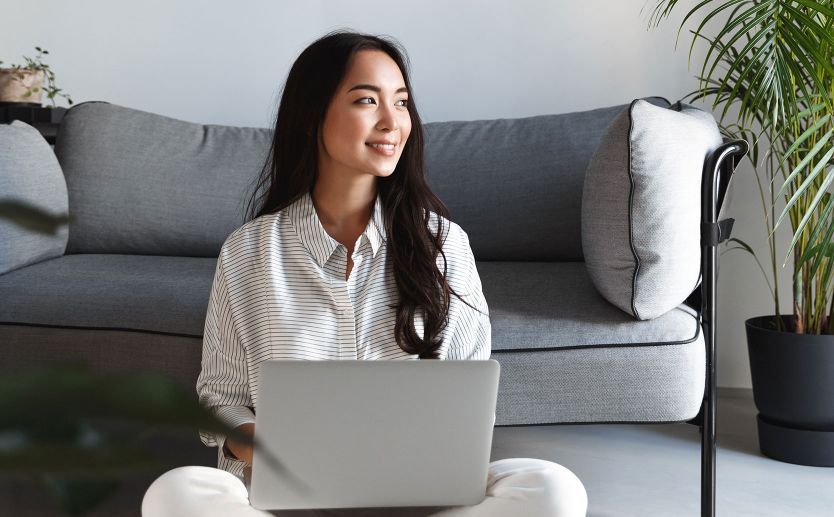 Due to the COVID-19 pandemic, work from home (WFH) has become the norm for many of us due to social distancing requirements. WFH is preferred by some as it came with flexibility of hours. But, most of us are suffering due to its deteriorating impact on physical and mental well-being.1
The abrupt decline in social life and physical activity with extended hours of screen exposure lead to fatigue, tiredness, headaches and eye-related symptoms. Moreover, the extended duration of stay at home has resulted in depression, anxiety and stress with altered eating patterns. Therefore, in order to preserve physical and mental health it is required to build a positive WFH environment.1
So how can you stay healthy in body and mind while working from home?​
Engage in regular physical activity to improve metabolism, boost circulation and release endorphins, which is beneficial for both physical health and mental well-being.1
You can also practice simple lifestyle changes like
Create a routine and stick to it2
Take time to relax and do the things you enjoy2
Utilize technology to stay connected with family, friends, and colleagues2
Try to balance your negative thoughts with positive ones, to focus on the present and try not to worry about what you cannot control.2
Get 7-9 hours of sleep every night in a comfortable, dark, cool, and quiet room3
Get fresh air and sun if possible2
Interestingly, consumption of vitamin C tablet (like Ascorbic Acid (Cecon)) is also linked with improved vitality and mood with decreased fatigue and depression. Vitamin C helps in the production of neurotransmitters (required for nerve function) and hormones which contributes to 'zest to life', control stress, improve mood and promote feelings of well-being.4
Now you can maintain your physical and mental well-being during the lockdown with lifestyle modification, physical activity and vitamin C supplementation.
---
If symptoms persist, consult your doctor.
References
1. Xiao Y, Becerik-Gerber B, Lucas G, Roll SC. Impacts of Working From Home During COVID-19 Pandemic on Physical and Mental Well-Being of Office Workstation Users. J Occup Environ Med. 2021;63(3):181-190.
2. Managing lockdown fatigue. Information sheet by Australian Psychological Society. Available from: psychology.org.au
3. https://www.cdc.gov/coronavirus/2019-ncov/hcp/managing-workplace-fatigue.html
4. Conner TS, Fletcher BD, Pullar JM, Spencer E, Mainvil LA, Vissers MCM. KiwiC for Vitality: Results of a Randomized Placebo-Controlled Trial Testing the Effects of Kiwifruit or Vitamin C Tablets on Vitality in Adults with Low Vitamin C Levels. Nutrients. 2020; 12(9):2898.